Generally, it's not recommended to add anything to your engine. Because it's such a complicated piece of machinery that works in a very precise way, even a small change to that could be disastrous for the entire thing.
However, K-Seal head gasket sealant can be added to the coolant solution without damaging the engine at all – and without leaving any debris floating in the solution once it has done its job either. It's a completely safe way to fix your head gasket without causing costly repairs.
"That worked. Thanks for all your help. You saved me $3000!"

Brian Campbell, USA
How does head gasket sealer work?
The K-Seal formula features a unique blend of chemical ingredients including ceramic microfibres and copper particles which acts to seal holes and imperfections in head gaskets.
If coolant is leaking from the engine, the sealant will follow the coolant through the gap and close it up, with the microfibres and particles meshing together inside.
This mesh, when it is exposed to both the gases within the combustion chamber and the heat of the engine, fixes together and seals the hole, restoring the gasket to full health and allowing it to continue doing its job in the face of high pressure and temperature.
Is head gasket sealer safe for my engine?
Yes. Because the particles used in K-Seal are so small, they can only seal holes that are up to 0.635 mm in diameter, so if they manage to find their way down passages in the heater core or radiator, they won't have any effect on them. This isn't just something we've tested on our own either – it's been scientifically proven in independent university testing to make sure our head gasket sealer meets your needs.
And that means that regardless of how big it is – or the type of fuel it needs in order to run – there is no risk to the car engine as a whole if you use a trusted head gasket sealer.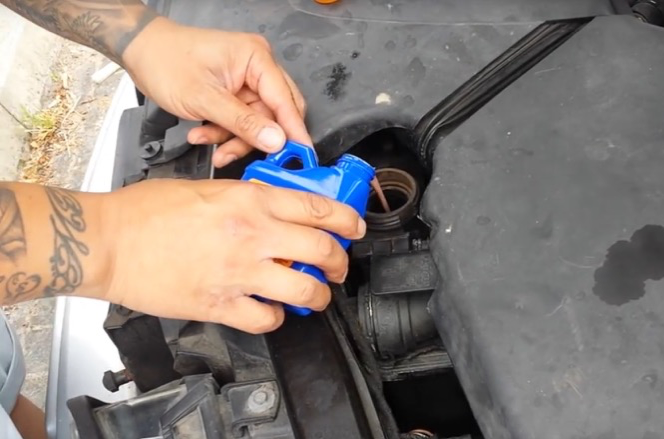 What vehicles can I use head gasket sealer on?
Although other head gasket sealers may vary, it's completely safe to use K-Seal in almost any vehicle engine, including:
motorcycles
cars
commercial vehicles
HGVs & Tractors (try our specialist K‑Seal HD)
Regardless of what you're driving, with K-Seal you don't have to worry about suddenly being left without transport.
What head gasket sealer works best?
The best and most effective head gasket sealer is manufactured by K-Seal – and we say that with confidence. All leading roadside repair and recovery organisations use K-Seal technology because it mixes successfully with all kinds of antifreeze and engine coolant in order to repair head gasket failures – preventing combustion gases escaping and coolant leaking into the engine cylinder.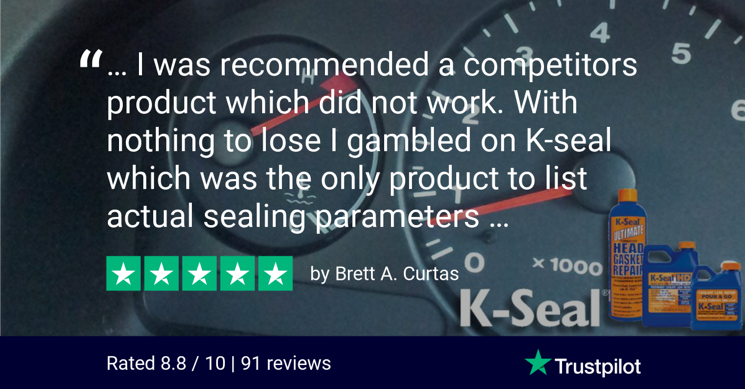 Scientifically proven and tested
Don't just take our word for it though – all types of our head gasket sealer have been independently tested by the engineering department of the University of Brighton to ensure that they meet industry standards. Because you deserve the best head gasket sealer on the market that gets proven results.
That's why K‑Seal, K‑Seal Ultimate and K‑Seal HD (designed for use in large vehicles such as HGVs and tractors) are the first choice of motorists on a global scale.
Get back on the road with K-Seal
Want to get hold of a bottle to fix your head gasket? Find your nearest supplier with our simple stockist search facility and get back on the road – fast.