The latest edition of VW BUS T4&5+ Magazine (April) features a fabulous K-Seal and other essential repair products giveaway.
This is the only magazine dedicated to the late model VW buses from the T4 and T5 onwards.
Taking their rightful place in the family of VW models and carrying on the tradition of quality and innovation that is the ever-iconic VW Bus.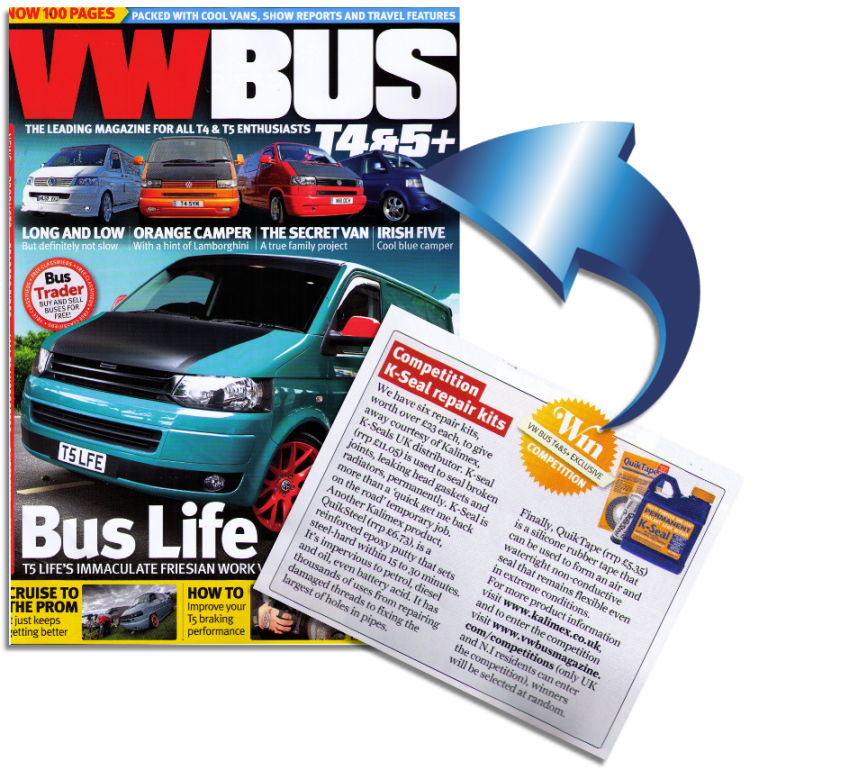 You can read much more about these amazing vehicles on the VW Bus website here: