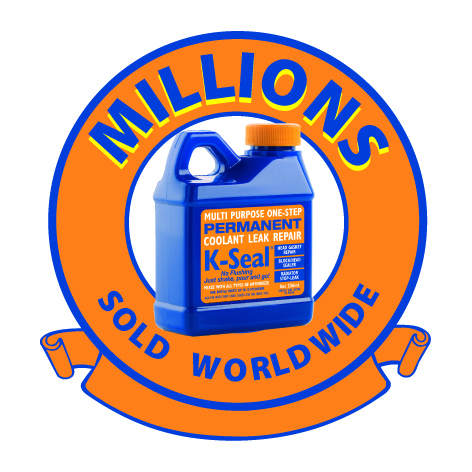 With K-Seal now rolling out nationwide in the USA through O'Reilly, PEP Boys and from 2014 NAPA and Advance, global sales are at an all-time high – with sales topping 3 million bottles.
Although the UK is the original home of K-Seal permanent coolant leak repair, it is gaining momentum in Australia, New Zealand, Canada, Russia, Asia and of course the USA. The memorable strapline "Don't just seal it, K-Seal it" has proven to be very popular in the USA too.
If your head gasket has sprung a leak, try a bottle of K-Seal. A repair made with K-Seal is guaranteed for the lifetime of the engine. With its easy shake, pour and go application, you can quickly sort out that leak and save a load of money!
Amazingly, if all of those bottles were laid side by side they would stretch for just over 149 miles.